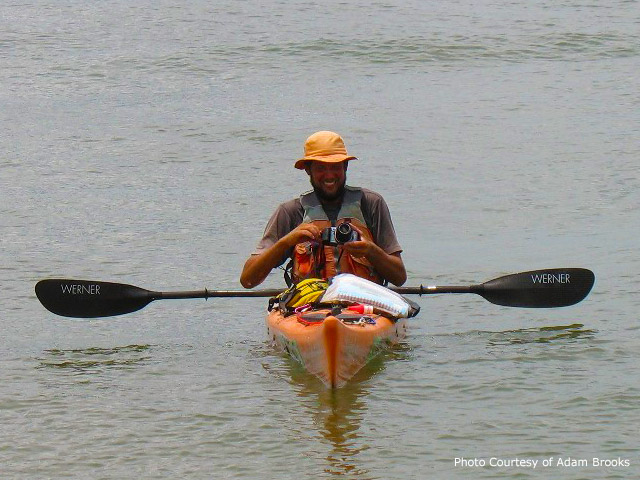 In 2006 I stumbled across the website myriverquest.com. It belongs to native Iowan Adam Brooks who journaled about his epic solo paddle trip on the Mississippi river. Adam paddled the full length of the river between the months of May and July. I expected your typical trip reports, but soon realized that he was paddling for reasons other than the adventure.
Adam's site documents these 5 solo trips:
2006 – Kayaking the Mississippi River
2007 – Kayaking the Missouri River
2008 – Hiking the Pacific Crest Trail
2009 – Paddling the Yukon River
2010 – Biking the Continental Divide Trail
Adam hasn't scheduled any more trips since he move out of state. I check myriverquest.com from time to time for inspiration and hoping to see another adventure posted. You can easily lose several hours reading his journal entries. They also make an excellent resource for someone setting out on one of these epic trips.