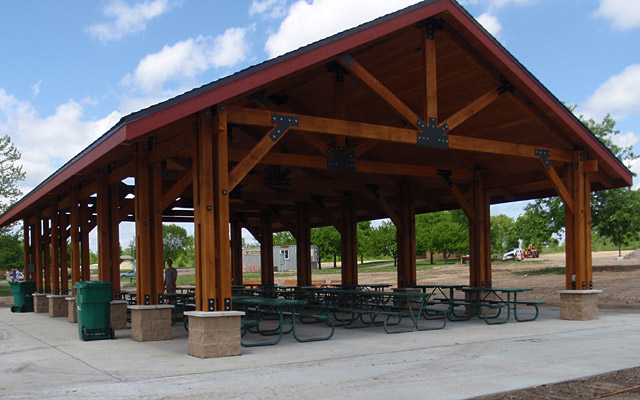 You may have heard that Big Creek State Park has been undergoing some changes. The park has been redone in a number of ways – great ways! New gazebos, fountains, sidewalks, and bike racks add great convenience and a new look to the park.
The most obvious change at Big Creek is the addition of 4 large and 9 small gazebos. The 4 large gazebos are – to say the least – grand with space and plenty of picnic tables. The 9 small gazebos lining the boardwalk between the playground and the beach are big enough for one picnic table each. All gazebos have electrical socket plugs to charge a phone or plug in a stereo. All the gazebos have recycle bins. The best part, these gazebos are available for rent. I can easily see a graduation party or a group of friends renting these out for the day.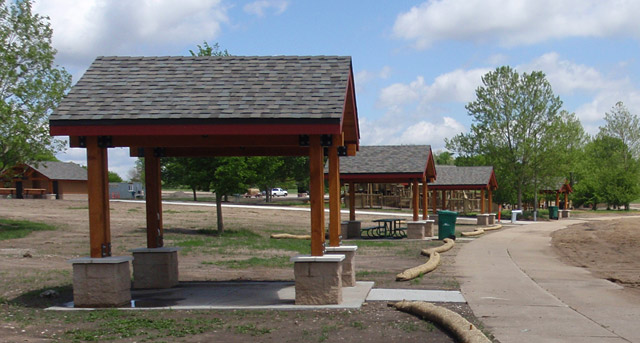 Also along the boardwalk, new drinking fountains and fountains to wash sand off your feet have been installed. New bike racks have been added to the park near the parking lot. Two of the 4 old bathrooms have been redone as well. The original gigantic wooden playground has been updated with new wood roofs.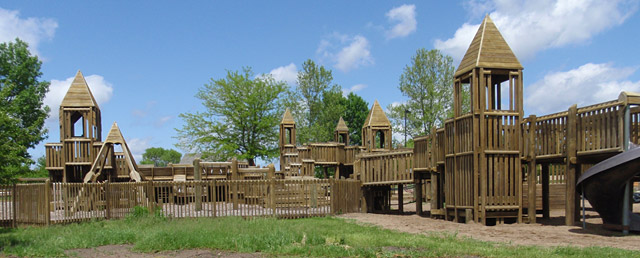 At the Big Creek Marina, pontoon, fishing, electric, and paddle boats are available for rent. The marina also rents out other vehicles such as canoes, kayaks, hydro bikes, stand up paddle boards, and bicycles. It is also the place to make your reservations. The Deli, boat sales, snack foods, and drinks are available at the Big Creek Marina, too.
With all the gazebos, new bathrooms, and variety of fun activities, I'm guessing Big Creek's face lift is going to draw a large crowd this year.