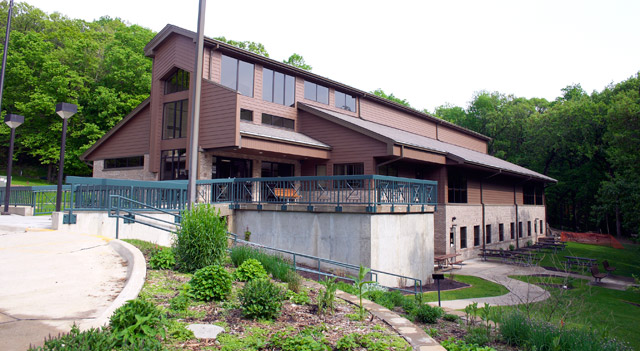 On a recent trip to Stone State Park I stopped at the Dorothy Pecaut Nature Center located in Woodbury County on the Northwest side of Sioux City. I have experience designing museum displays and can tell you with some authority, that this Nature Center is top notch. I was impressed with the scale, detail and quality of the displays. The experience continues on the grounds outside with a trail system with more exhibits.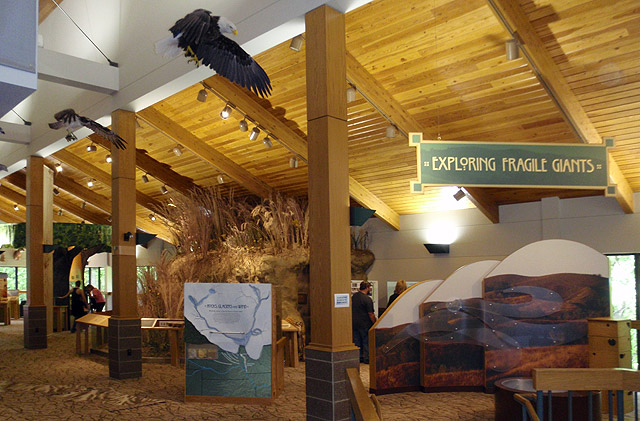 Some of the highlights inside the main building include a 400-gallon aquarium of native fish and a "walk-under" prairie. I found the information regarding the creation of the Loess Hills particularly interesting and well done.
Outside you will find 3 miles of manageable trails along wooded paths and panoramic prairie overlooks. The trails at Dorothy Pecaut Nature Center also connect to the extensive trail system in Stone State Park up at Mount Lucia.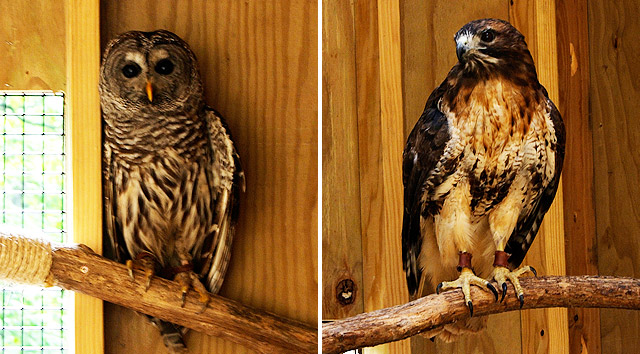 As you hike the grounds, be sure to check out the live birds of prey. There's a hawk and owl that are permanently injured and housed in a covered enclosure. Another project called the "discovery forest & playscape" is under construction and looks intriguing. The literature says that this will be a place for kids to "climb a tree fort, clamber over logs, create natural art, wade in the water and experience safe, outdoor play."
Dorothy Pecaut Nature Center is family friendly and can accommodate large groups or a solo hiker looking to take in the fall colors. The ability to hike in from Stone State Park was an added bonus for me. I will absolutely stop in again on my next visit to the area.