Everything was in our favor for this fall paddle on the Middle Raccoon. Thanks Lynn Aldridge with Central Iowa Paddlers for sending out a last minute invite for this trip. Temperatures were in the mid 60's with a calm wind and water flow was excellent.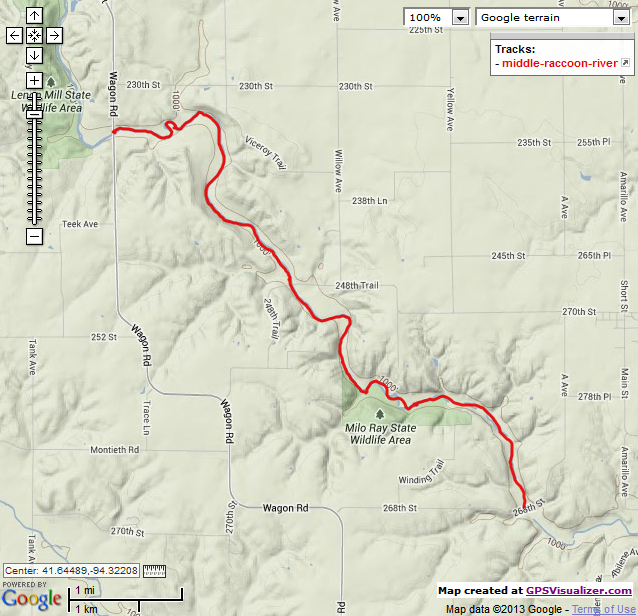 I was a little concerned the night before the trip since the USGS monitoring gauge indicated 250 cfs (cubic feet per second) with the trend line declining, see graph below. Nate Hoogeveen's, Paddling Iowa book indicates 400 cfs as a pleasant ride down the Middle Raccoon so I was expecting to drag bottom. The morning of the paddle I checked the water flow one more time and was surprised to find the gauge reading 600 cfs. Apparently, the Lake Panorama Association had released water from the dam overnight and that created ideal flow for our paddle.
Eight people showed up for the paddle that started at the P28 bridge boat ramp. As we entered the river a 3.5 mph current allowed us to navigate the river with minimal effort.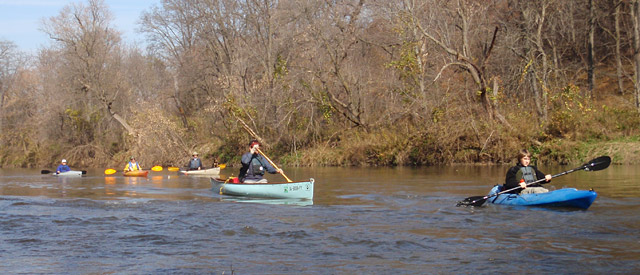 It wasn't long before we came upon some riffles. The high volume of water enabled us to glide through them without banging or scraping the boats. Larger boulders were the only concern in the mild class 1 water so we steered clear to avoid a dump in the cool water.
Most of the leaves had blown off the trees leaving a rookery with a dozen nests visible. There were also many mature Bald Eagles soaring high in the sky. The young eagles put on the best show as they flew low along the treetops.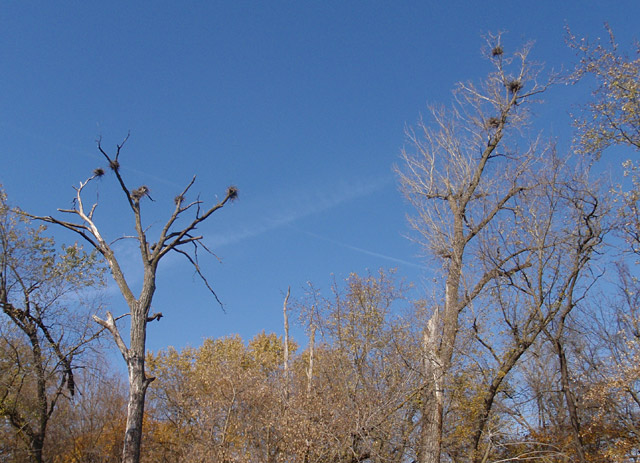 High water covered the usual sandbars but hunger pangs kept us scouting for a spot to eat lunch. The perfect location finally revealed itself and even included a picnic table. As we ate, the eagles continued their air show above. Part of the group decided to stretch their legs with a short creek walk. They returned with seeds, molars from a large mammal and buckeyes.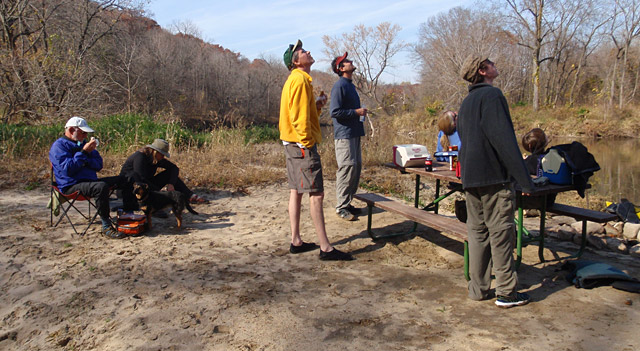 Our lunch break was past the halfway point in the trip so we soon hit the take out at Cowless Access. On this trip I took the attitude of quit while you're ahead. I could have spent another couple hours on the Middle Raccoon but with such a pleasant paddle behind me why complain.