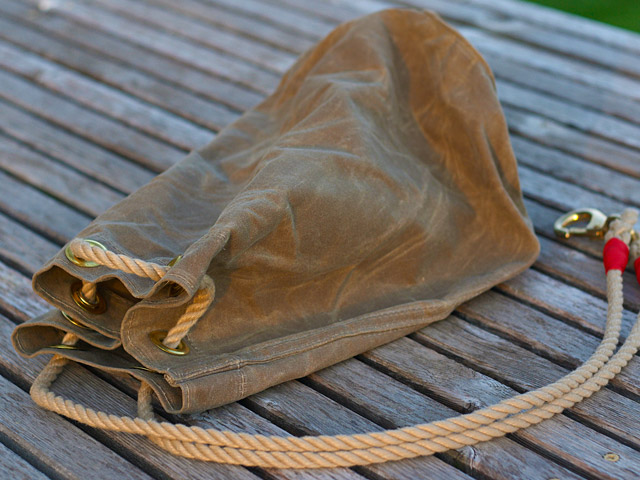 You don't have to be a genius to realize the appeal of this ditty bag from Best Made. Although, I suspect a teenage Albert Einstein would have found this piece of gear useful on his hikes in the Swiss Alps.
"Everything must be made as simple as possible, but not one bit simpler."
— Albert Einstein
I have tried water bladder packs; clipping accessories to my belt; stuffing my pockets with supplies; and hanging lanyards around my neck. I always end up frisking myself in a desperate search for the piece of gear I need. This year I've found a bomb proof and low tech solution to reign in the clutter on the trail.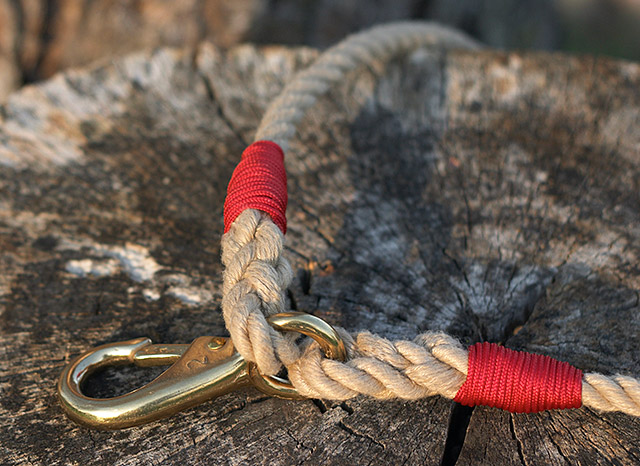 The Best Made ditty bag is modeled after a traditional maritime design and assembled with quality old school materials. For instance, the bag is constructed with a fabric called wax canvas. This type of water proof material was widely used in the sailing industry. The rest of the bag incorporates solid brass grommets, secured by a rope lanyard that has been hand-spliced and whipped with red technical control line. A solid bronze 3" corrosion-resistant snap hook is attached to the rope to allow for alternate carrying methods.
The top opens to reveal a bag with just the right volume for a days worth of hiking supplies. The large opening makes it easy to see inside and quickly locate the item you need. I find that the rope cinches through the grommets easily and stays closed until you pull it open.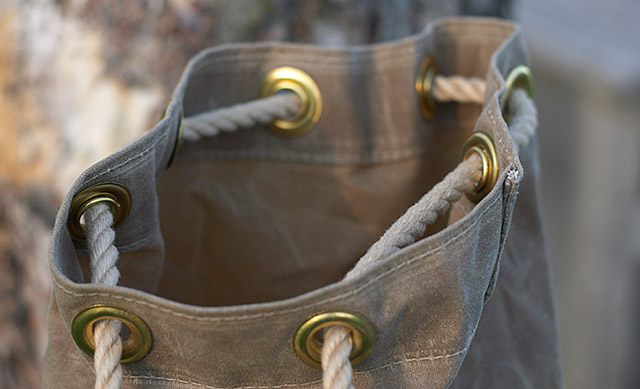 Perhaps the coolest feature is the rope lanyard. You have the option of carrying the ditty bag by the rope or clipping the snap hook to a fabric loop at the bottom of the bag and wearing it hands-free like a backpack.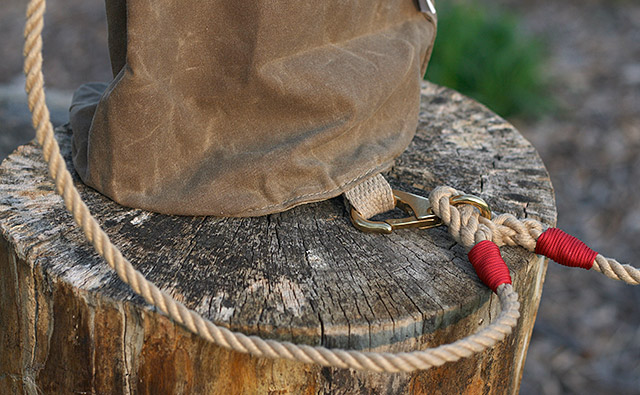 In the next post, I'll write about the items I put in the bag for day hiking on the trails in Iowa.