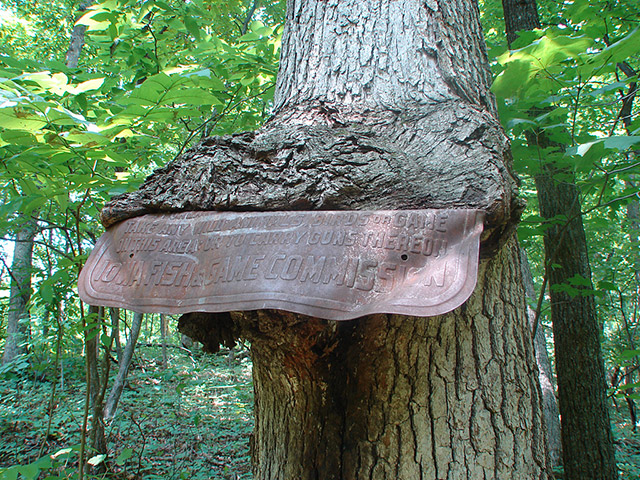 Part of what I like about hiking is the element of discovery and one of my favorite finds are unique signs on Iowa trails. I especially enjoy old and twisted signs that tell a story of the parks past like this Iowa Fish and Game Commission sign at Dolliver Memorial State Park.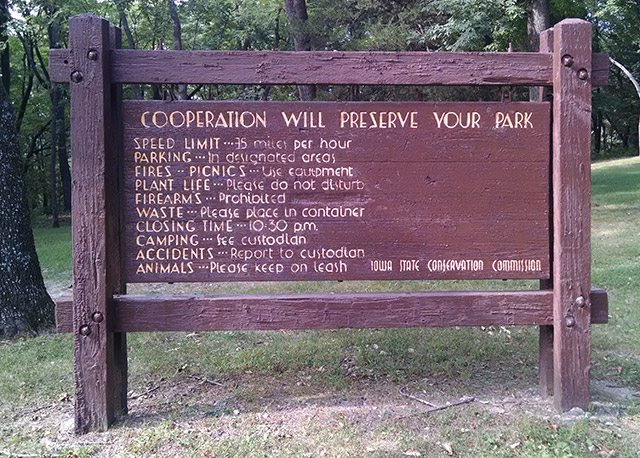 Here is a dated list of rules at Lacey Keosauqua State Park from when the DNR was called the Iowa State Conservation Commission.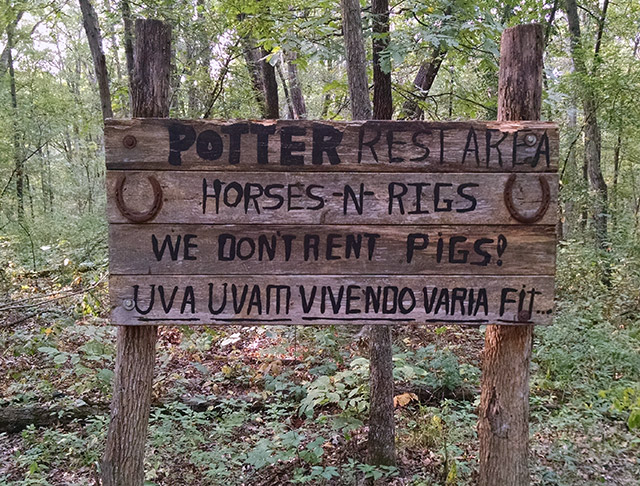 I ran across this sign deep in the woods at Shimek State Forest – Lick Creek Unit. It's a joke that equestrian riders will recognize from the movie Lonesome Dove. A common joke was to ask a company that rented horses and rigs if they rented horses and pigs instead of a rigs.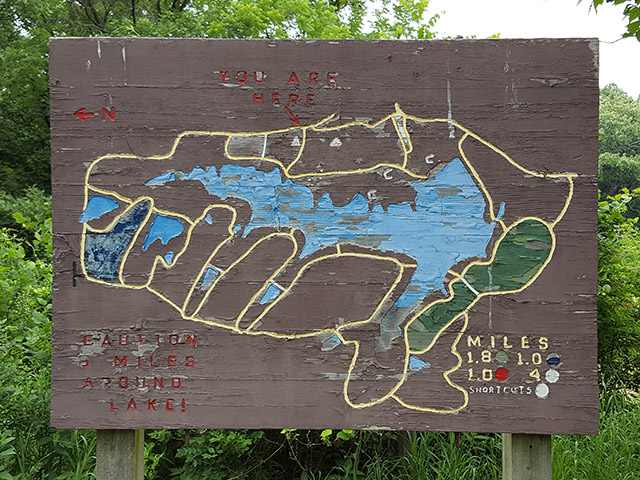 As you can imaging — I love old maps. This map sign at Viking Lake State Park caught my eye for it's weathered appearance.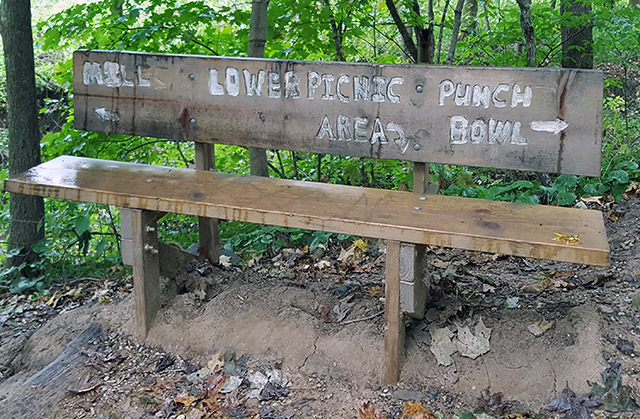 I'm a sucker for multi-functional design and this trail bench at Wildcat Den State Park is a perfect example of that concept.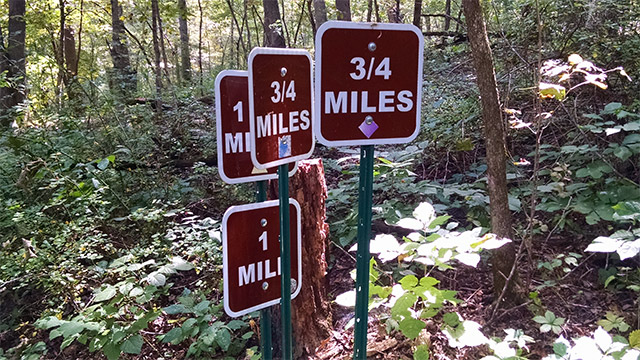 This cluster of mile marker signs on Lake Trail at Lacey Keosauqua State Park gave me a smile when I came upon them.
Do you know of some other unique signs on Iowa trails? Let me know where your favorites are in the comments below.