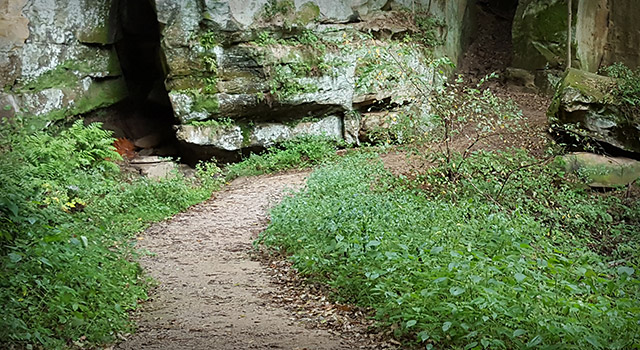 Depending on where you live in Iowa, you may have to travel a good distance to find decent hiking trails. When you get to your destination you don't want to waste valuable time trying to figure out a labyrinth of trails. A good map is a must, but knowing a few trail types will help you get the most out of your hike.
Loop Trail Type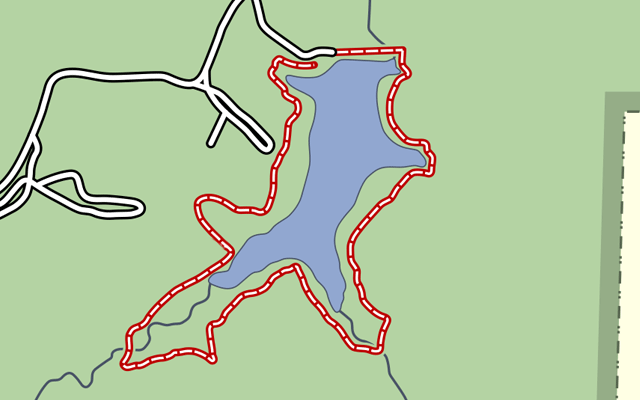 Loop trails are probably what most people are looking for when they hike. Loops are ideal routes because you start and end in the same spot. Many of Iowa's parks are designed this way and some of the best loop trails in Iowa parks traverse the perimeter of a lake.
If you're faced with a big network of trails such as Shimek State Forest or Yellow River State Forest, then planning your own loop is an option. You can often make a loop trail by combining several trails and possibly some road trekking.
Loop Trail Type Examples:
Lollipop Trail Type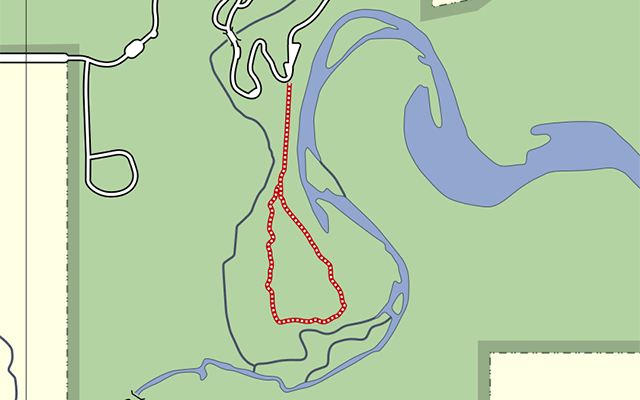 A lollipop trail looks like a loop trail with a tail. This type of trail is another good option if you want to start and stop at the same trailhead.
Lollipop Trail Type Examples:
In and Out Trail Type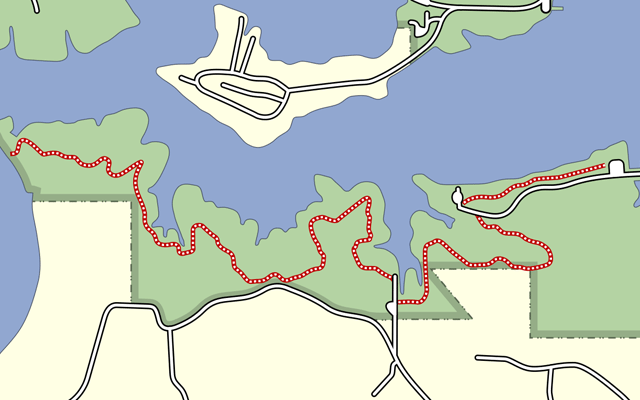 With this trail type you walk in and out on the same path. Again, it's a convenient way to hike since you start and end at the same point. I'm always surprised on how different the trail looks in both directions of an in and out trail.
In and Out Trail Type Examples:
Thru-hike Trail Type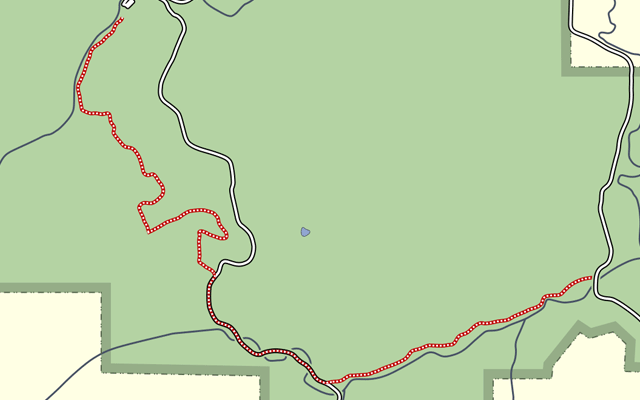 A thru-hike trail is typically the name used on long distance trails such as Appalachian Trail (AT) and the Pacific Crest Trail (PCT). The start and end points are generally a long distance apart and take some logistic planning for entering and exiting the trail. In Iowa the bike trails might fit this definition better, but I think there are a few hiking trails that would qualify as well.
Thru-hike Trail Type Examples:
A mention of tributary trails and connector trails is also probably in order. Tributary trails are secondary paths off the main trail. They can lead to a nearby road, picnic area or scenic overlook.
Connector trails tie larger trails to each other. They are often a shortcut to get to another path.
Feel free to mention your favorite trails below.