Palisades-Kepler State Park Trails
Palisades-Kepler State Park has 3.49 miles of hiking trails. You can combine any number of trails to make a nice loop hike in the park. The main attraction is the Cedar River that defines the west boundary of the main park area. Palisades-Kepler State Park is one of the first state parks and was established in 1922. During the depression, the Civilian Conservation Corps left its mark by building trails, roads and stone structures. Limestone outcroppings along the river make Palisades-Kepler State Park one of the few places in Iowa to rock climb.
Campers Trail
This is a short .2 mile route through the woods that connects the south loop of the campground to Kepler Drive and the Cedar River.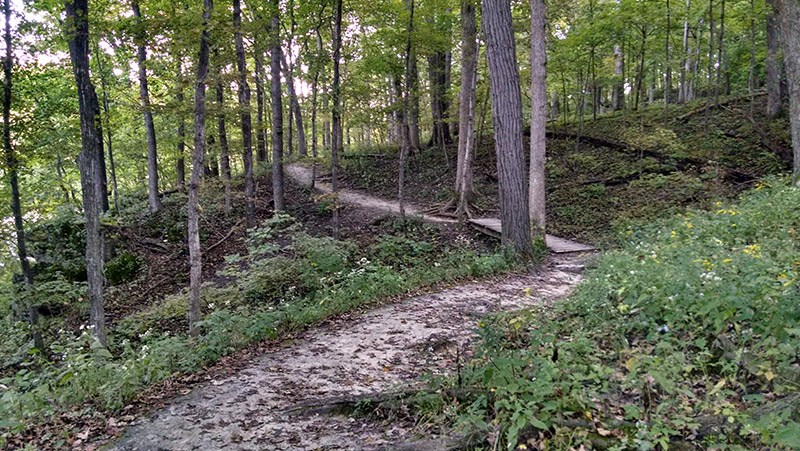 Cedar Cliff Trail
The signature hike in the park happens to be the longest at 1.49 miles one way. The south trailhead starts at river level and quickly ascends along a ridge of limestone outcroppings as you hike north. It won't be long until the trail intersects with the stone gazebo. Be sure to linger here and admire the structure and view. As you head north from the gazebo take note of the anchor points on the ground set in the stone for rock climbers. The rest of the trail is well worn but in good condition. Along the way are numerous overlooks that offer picturesque views of the Cedar River.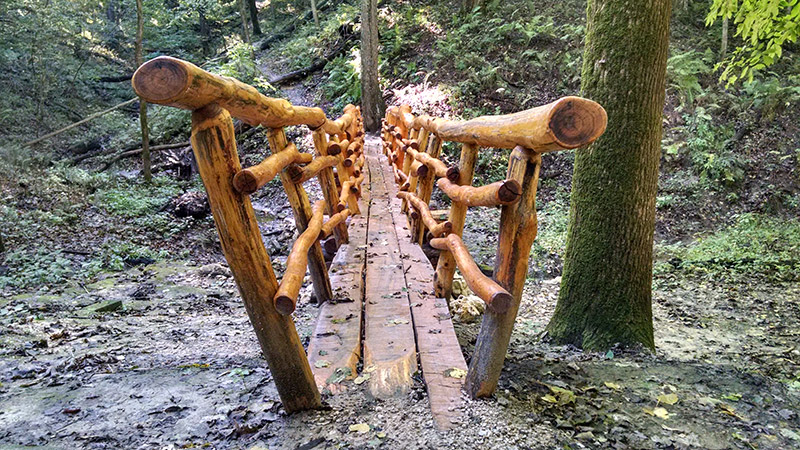 Cool Hollow Trail
The .7 mile Cool Hollow Trail is a beautiful woodland hike. It's often used in combination with other trails and roads to make a loop hike in the park. On the section between Indian Mounds Road and Kepler Drive is a unique log bridge. The bridge makes a good backdrop for photos and this is a nice location for bird watching as well.
Lodge Trail
This .1 mile walk in the timber connects the stone lodge to Kepler Drive and the Cedar River.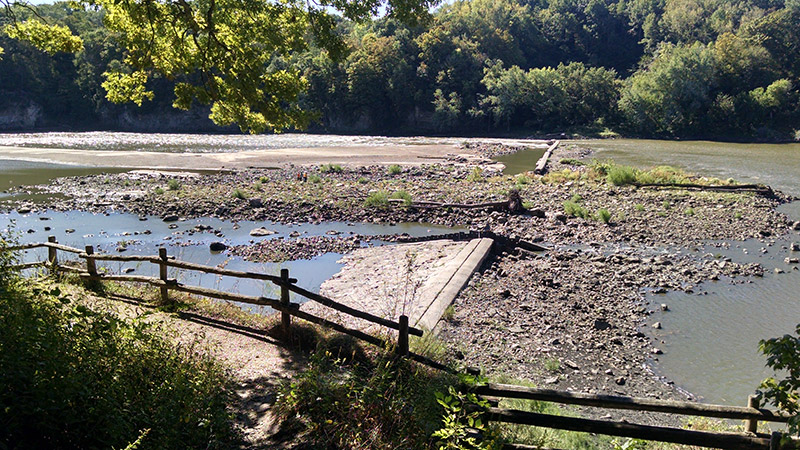 Overlook Trail
The .6 mile trail system meanders along the Cedar River in a small patch of forest. The parking areas and trails allow for access to the old dam on the river. If water levels are low, the dam area can be a fun place to explore.
Woodland Trail
At .4 miles, this trail is essentially a safe way to walk along side of Kepler Drive. The path is set back in the trees a bit but the road is almost always in sight.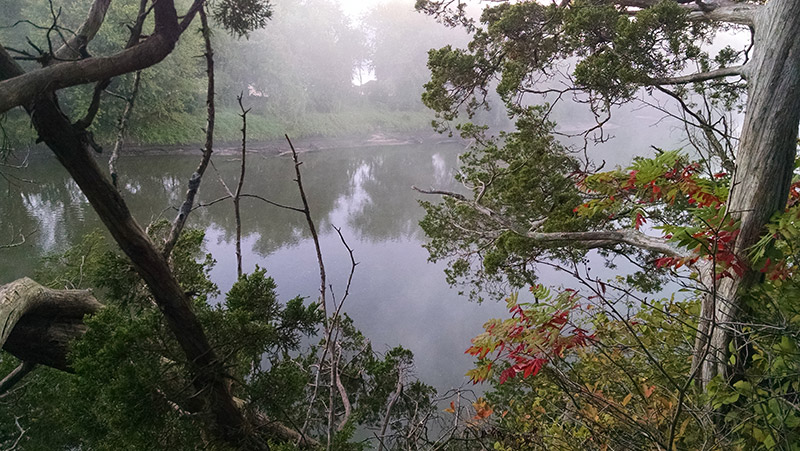 My Favorite Hikes
Cedar Cliff Trail is an easy choice for me. The trail has an irresistible combination of rocky outcroppings and views. My second choice would be Cool Hollow Trail for a quiet walk in the woods and that amazing log bridge.
---
Related Parks You May Like