Pine Lake State Park Trails
The 5.9 miles of trails at Pine Lake State Park may not be the most extensive but they make up for it in beauty. Almost half the trail system is a paved multiuse trail and the remaining trails are woodland paths. Pine Lake State Park was established in 1926 so you know you're going to encounter some old C.C.C . (Civilian Conservation Corps) structures. You will see water everywhere you go in Pine Lake State Park. The north end has Upper Pine Lake and to the south is Pine Lake. The Iowa River defines the western park border.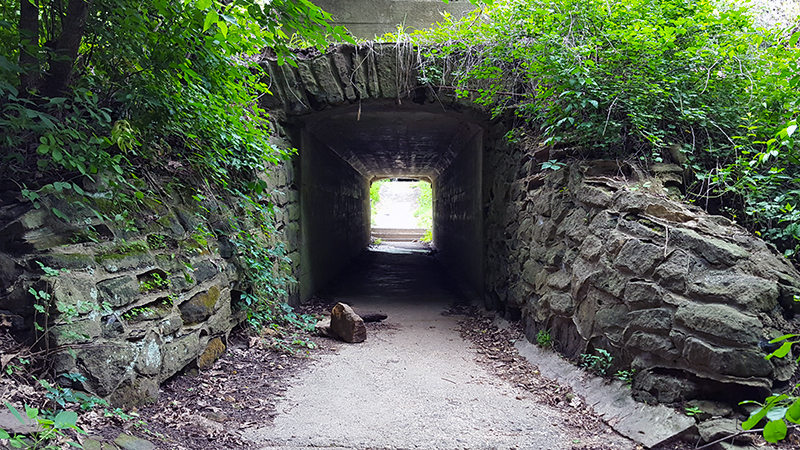 Beach Trail
This .09 mile trail is a functional path with a surprise. The trail connects a gravel parking area on the west side of HWY S56 to the beach on the east side of the road. A tunnel was built to cross under the road.
Hogsback Trail
The .30 mile single track dirt trail travels up at a fairly steep grad between the cabins at the south end to a picnic area at the north trailhead.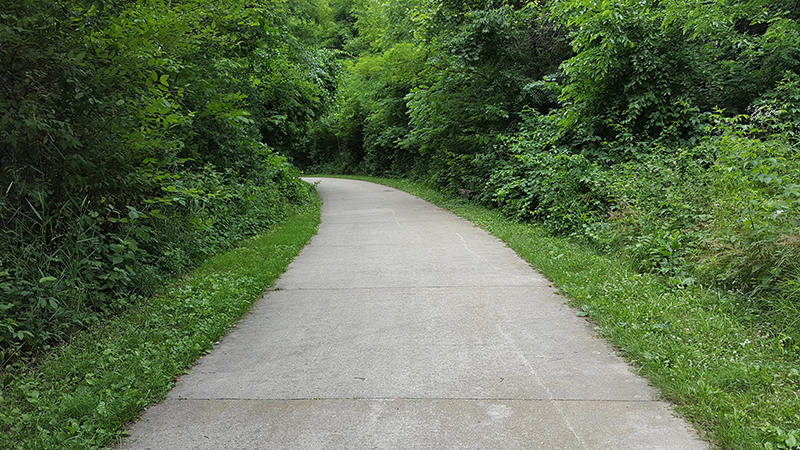 Pine Lake Recreation Trail
At 2.5 miles this paved multi-use trail is the longest in the park. It winds through the best features of Pine Lake State Park. Trailheads for all trails can be found along the Pine Lake Recreation Trail. Walkers and bikers will find many picturesque spots to stop and linger.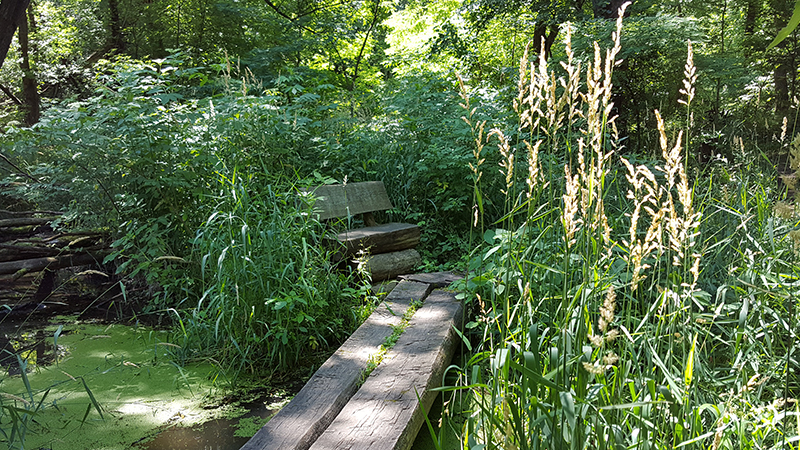 South Trail
I would call this 1.31 mile trail the signature hike in the park. You will walk in lush woodlands with just enough terrain variation to get a nice blood pumping hike in. There are many features along the way. One of my favorites was at an old stone spillway with a stream, footbridge and bench. Look for what's left of the old growth white pines as you head south on the trail.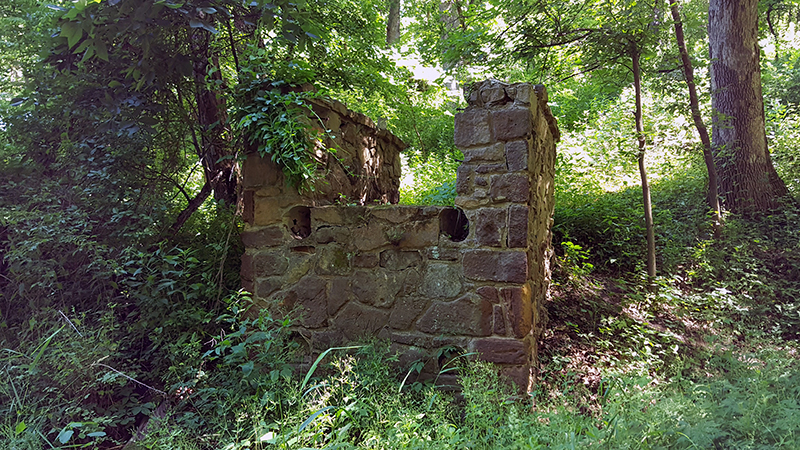 Upper Pine Trail
I love trails like this .4 mile in-and-out. On paper it looks boring and pointless but as you get to the end of Upper Pine Trail you come upon an old derelict C.C.C. era bridge. It appears the trail went further north at one time. The bridge is an enjoyable place to explore and think about what once was.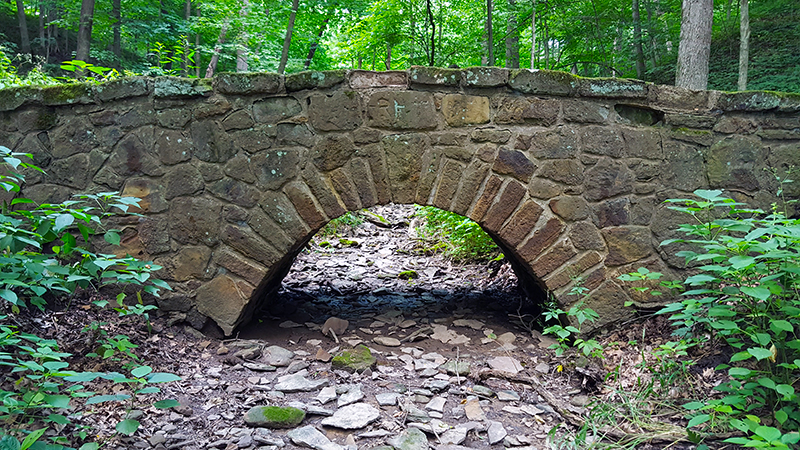 Wildcat Trail
This 1.3 mile trail is peaceful and seems not to be as busy as the other trails. I'd say the best feature is a continuous view of the Iowa River as you hike. The river, forest and some wet prairie, create many environments for abundant wildlife to thrive here. Look for one of my favorite features on Wildcat Trail — an old C.C.C. bridge crossing a stream.
My Favorite Hikes
I'm going with a combination of Upper Pine Trail connected with South Trail. This combination will provide a beautiful woodland hike with interesting abandoned structures and lots of water views. I found the trail to be in great condition and was surprised at the amount of infrastructure such as foot bridges, stairs, overlooks, and fishing access.
---
Related Parks You May Like