Iowa's State Parks have many miles of multi-use trails. In most cases, these trails allow access to mountain bikes. Multi-use generally means biking, hiking, and trail running but in some cases, it can include equestrian riding, snowmobiling, and even cross country skiing.
As a mountain biker, you're sure to run across someone on foot or horseback so the rule of thumb is bicyclists yield to hikers and horses. You simply come to a complete stop and yield the right of way by the side of the trail. It's also a good idea to announcing your presence to equestrian riders so you don't surprise the horses.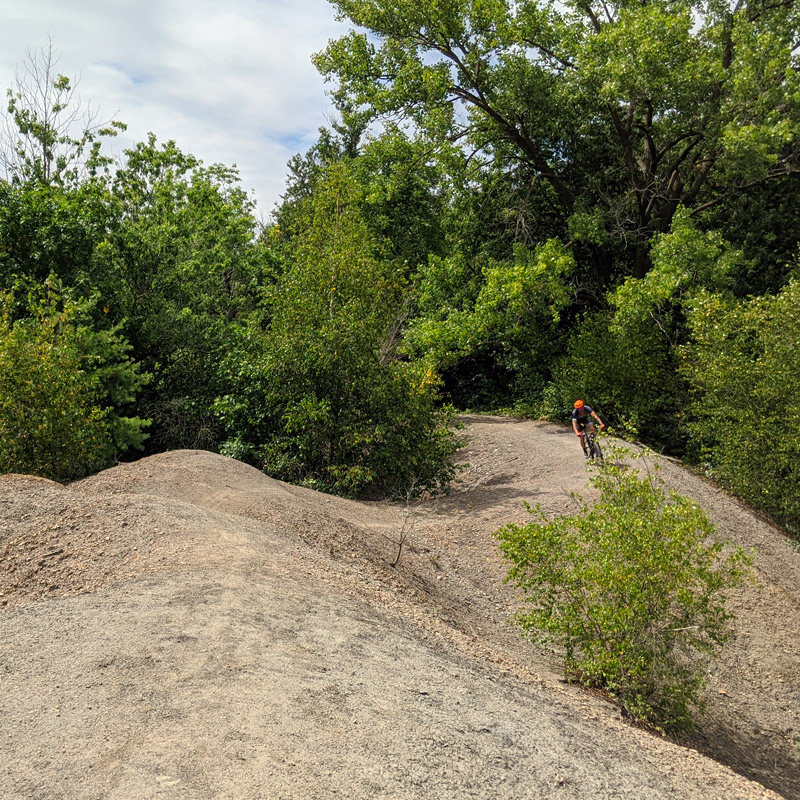 It's true that none of Iowa's State Park trails are exclusively for mountain biking. That said, Banner Lakes at Summerset State Park is a park that was designed with mountain biking in mind and is one of the best places in central Iowa to ride.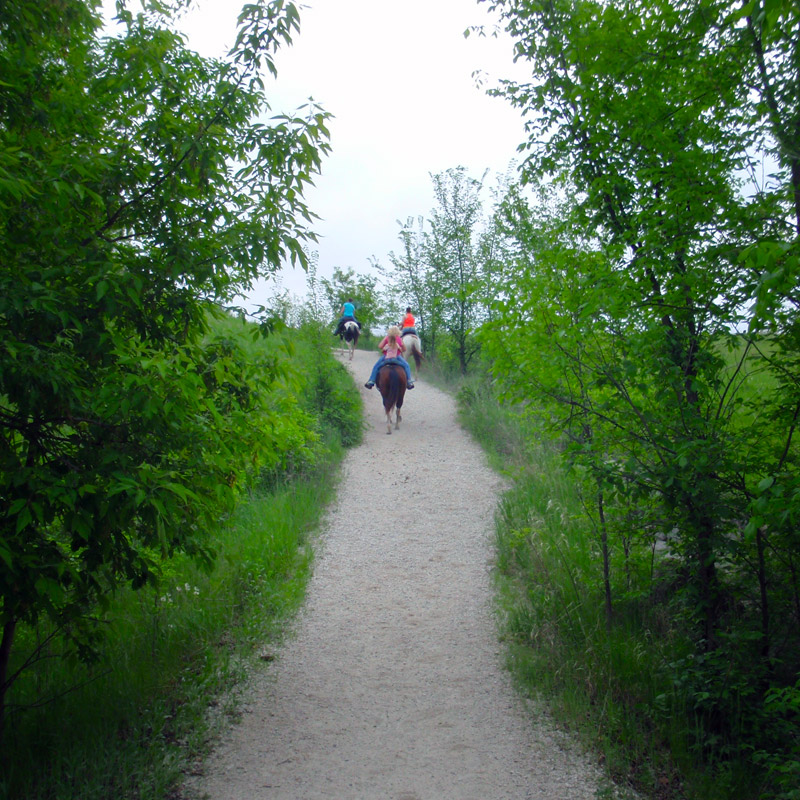 I have found the equestrian trails in Iowa's parks and forests to be enjoyable for riding. The horse trails are typically wide, well maintained, and longer in trail miles. You won't find any purpose-built bike features like rolldowns, rollers, berms, and drops but the trails can be quite rugged with challenging terrain. In my experience, equestrian riders make great efforts to maintain their trails. However, it's almost a guarantee the trail will be pretty beat up around wet spots.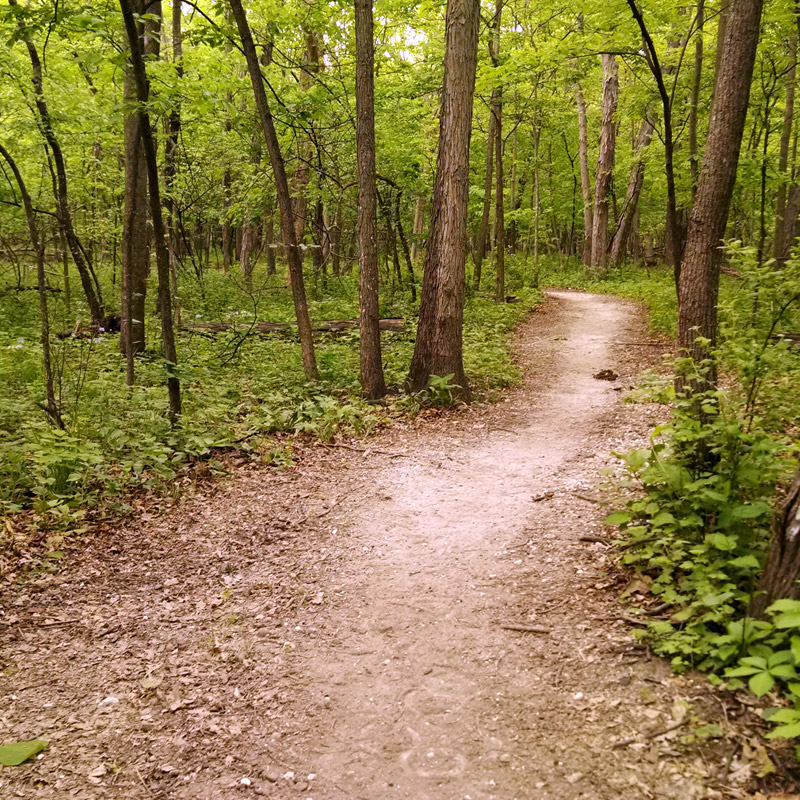 One of my favorite equestrian trail systems for riding is Brushy Creek Recreation Area. This place has 40 miles of trails and all of them are multi-use. I recommend riding the remote southern trails along the Des Moines River.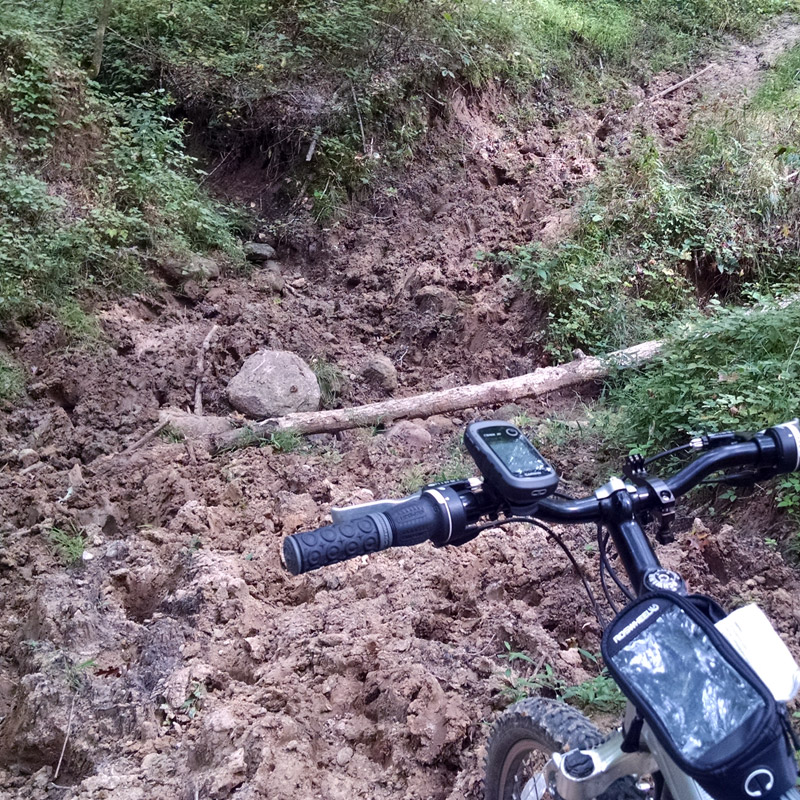 If you want something remote with the potential to get lost try Shimek State Forest, Lick Creek Unit. This place will test your metal and your bike. I rode the trail system as an amateur on a $100 used Schwinn mountain bike. It was a practical matter for me as I needed a fast way to map the vast trail system. That said, it was one of the most challenging things I have ever done. You will encounter deadfall trees, marshy areas, steep ravines pocked with hoof prints, and sometimes dense lush vegetation.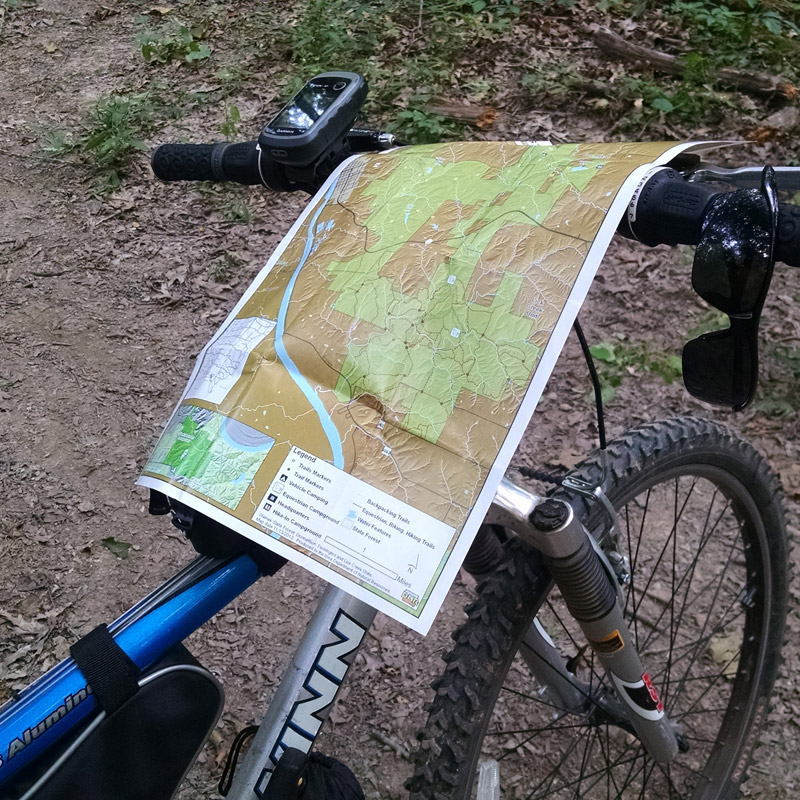 I'm writing this as a novice mountain biker but I can't emphasize how important it is to have a plan before setting out on the trail. Someone needs to know where you're going and when you will be back. I fell into a deep ravine at Shimek and ended up with the bike on top of me. It was an extremely remote trail and there would not have been any help for days. Luckily I got out with only my pride bruised. A well-supplied first aid kit and bike repair supplies are a must. I have used a spare innertube and CO2 bike tire cartridge inflator multiple times on the trails.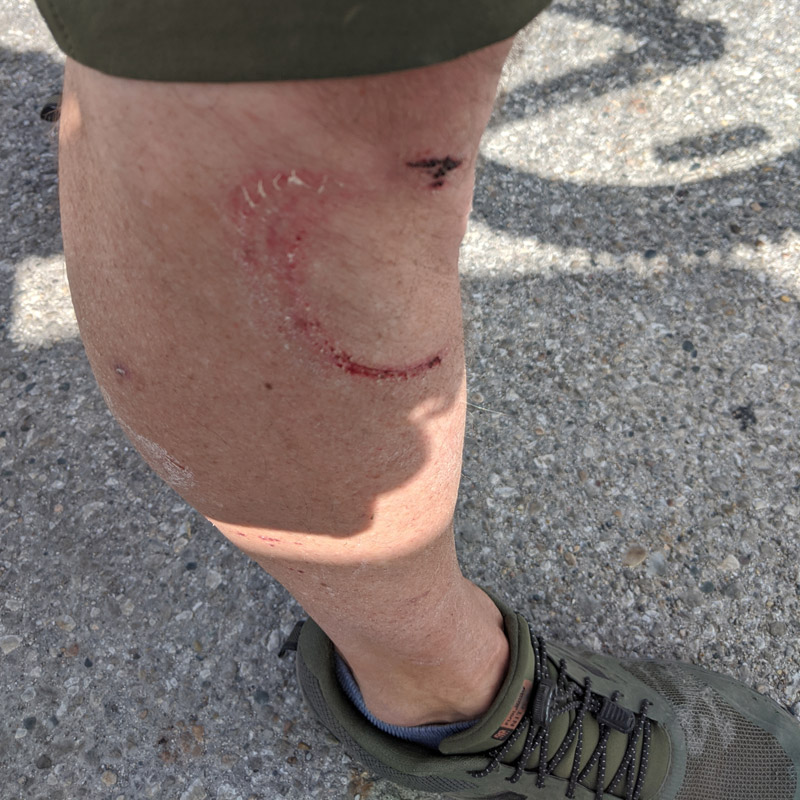 Leave a comment about your experience mountain biking in Iowa and/or tag me with your photos on Instagram
Below you'll find maps and trails of the mountain bike friendly parks I have visited.