Entering Lake Wapello State Park off Eagle Avenue you're likely to see several deer as you drive along Campground Road. Lake Wapello State Park is on your left as well as a sturdy fishing pier with parking nearby. Campground Road will take you to a unique 1930's stone and timber beach lodge. The lodge has a swimming beach, boat ramp, food, bait, boat rentals and restrooms available to the public. Further down the road are 14 well maintained family cabins. The cabins are said to sleep four comfortably and can be reserved online. Continue past the cabins and you will find a campground and boat ramp.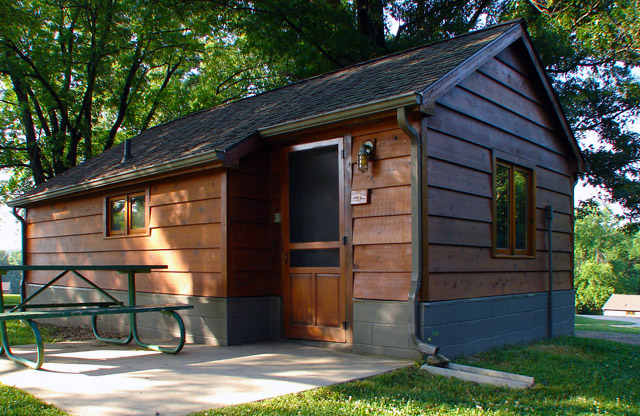 On the southeast side of the lake is Smith Knoll Shelter. The shelter is a charming old structure in varying states of decay. This area is popular for weddings and picnics.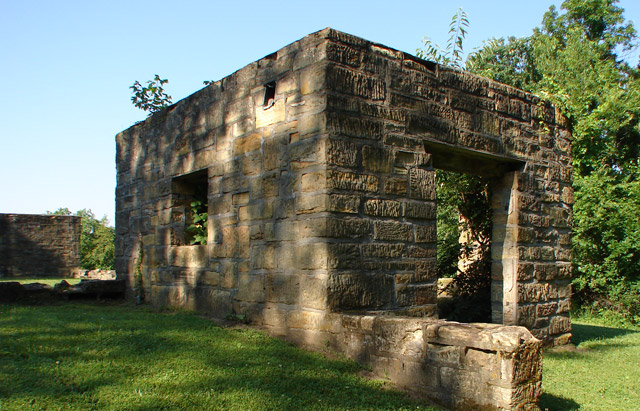 There are approximately 7 miles of trail around the lake. You will undoubtedly see wild life while hiking. The trails take you through prairie, woodland and near wetland areas. Elevation gain is minimal which makes for a pleasant hike.
Campground
The campground is in decent shape and offers many shaded spots. Much of the campground is terraced into the side of a hill that overlooks the lake. Many camp sites are not level; however, you can find the slope of each site at the Online Reservation System. Larger RVs may find the turns in the campground little tight but manageable. Camp sites south of the parking lot are constructed of crushed stone. Sites north of the parking lot are grass and more suitable for tents.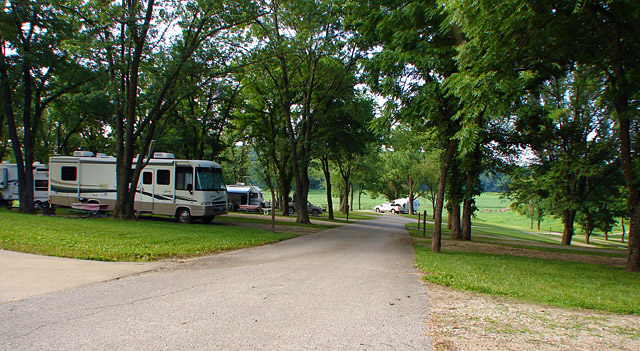 The campground has excellent access to the water and offers good fishing along the shoreline. A modern paved boat ramp and dock can be located by following the campground road down to the water.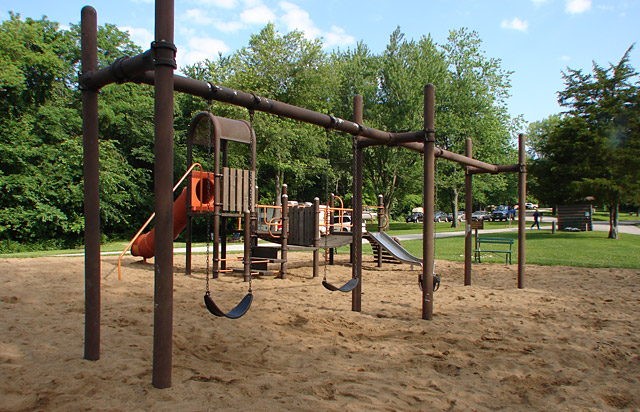 The restrooms and showers are in adequate condition and located in the center of the campground. The play-ground is also in a centralized location and can be seen from many campsites nearby.
Access to the dump station is excellent and campers will find it easy to pull through.
Final Impressions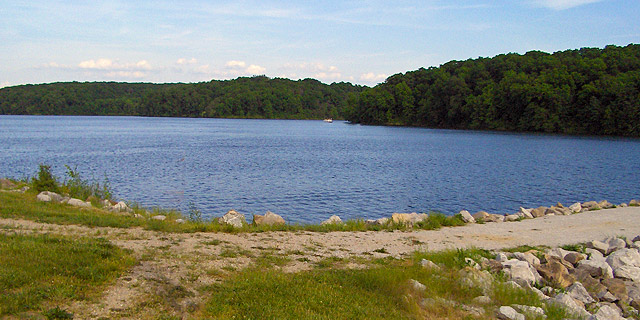 Lake Wapello State Park is a scenic and pleasant place to spend a weekend. The parks strong points are fishing, wildlife viewing, camping and the family cabins. This state park is off the beaten path which makes it a quiet refuge in southern Iowa.
---
Related Parks You May Like