Viking Lake State Park Trails
Most people think of Viking Lake State Park as a fishing and/or camping destination. I found the 7.2 miles of hiking trails to be enjoyable for their remote feel and length. The abundance of water attracts wildlife and you're guaranteed to trek through the woods, wetlands or along the lake shore.
Bur Oak Trail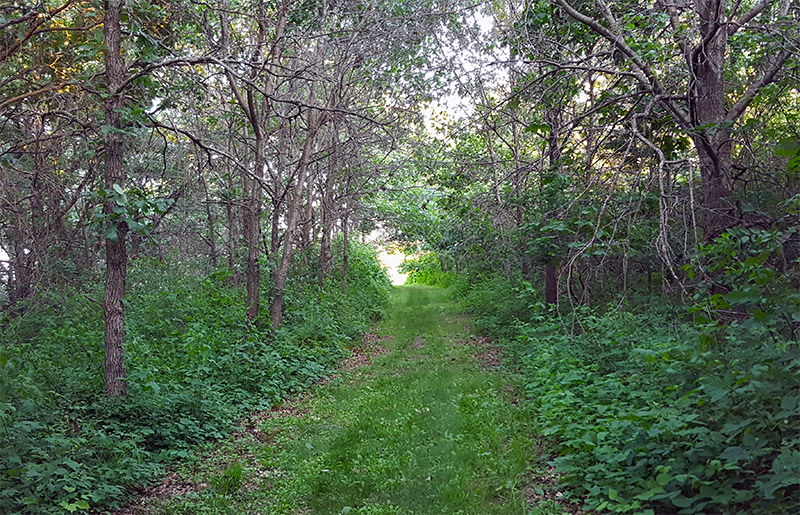 To get oriented with the plants and trees in the park I recommend starting on the 1 mile interpretive trail. A booklet is typically available at the information kiosk to guide you on the route. The path is wide and grassy with modest hill climbs at either trailhead. There is an observation tower on the trail that offers views of the surrounding landscape.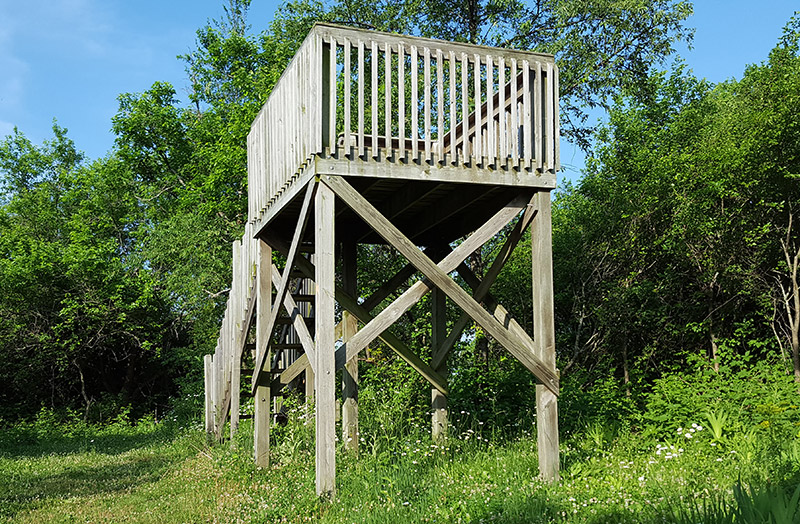 Hultman Trail
This short .2 mile wooded trail connects one of the boat ramp areas to the beach.
Viking Lake Trail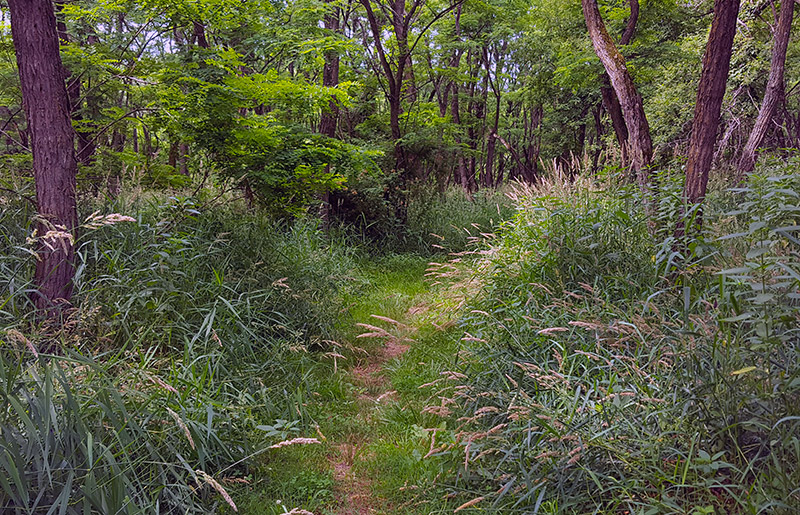 The 6 mile Viking Lake Trail makes a fantastic day hike. The south portion of this trail is almost all in shaded timber except for areas that run along the park border. This section of the trail has some spectacular views of Viking Lake on the shoreline route. You could easily make a 3 mile loop out of the southern Viking Lake Trail starting at the campground or the east boat ramp.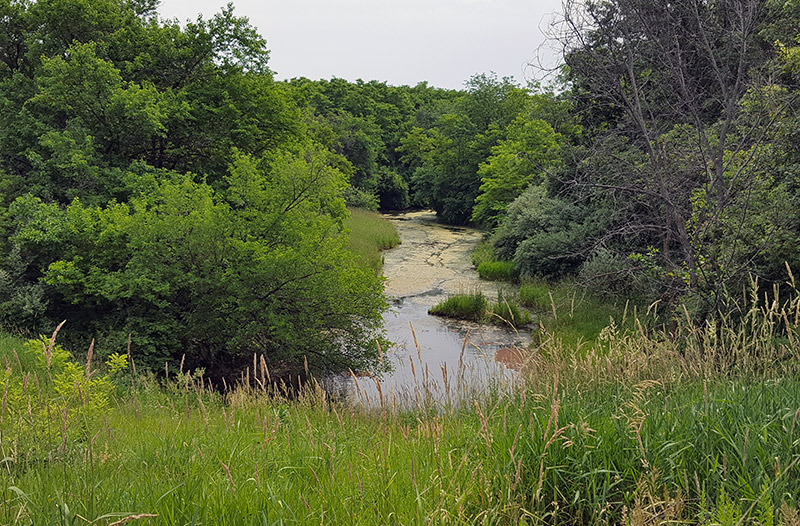 The north section of Viking Lake Trail offers panoramic views of the entire lake from the dam. I found the dammed ravines on the northwest area of the trail especially interesting. This is where I encountered the most wildlife in the park. Each backwater seems to have its own little ecosystem not to mention beauty. I also enjoyed the trail anytime it hugged the shoreline.
My Favorite Hike
It's probably not a surprise that I favor Viking Lake Trail the most. I would encourage you to hike the north and south sections as one big loop around the lake. If you choose that option then I would advise taking the south trail that tracks the shoreline and leave out the section closest to the park border.
---
Related Parks You May Like